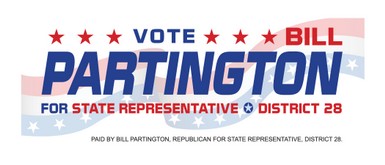 FLORIDA JOBS
Investing in Jobs:
Diversify and strengthen our local economy by supporting incentives with a proven return on investment, so that our workforce remains competitive and at the forefront of economic growth.
EDUCATION
Prioritize defending against any imposition of leftist ideologies, ensuring a balanced and inclusive curriculum that respects the diversity of perspectives, but also upholds the right of parents to be active stakeholders in their children's education.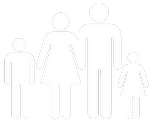 FAMILY VALUES
Investing in Our Children:
Giving our parents and teachers the tools needed to educate our youth, without unnecessary intrusions and the overreach of government.

TRANSPORTATION
Investing in Infrastructure:
Recognizing the needs our state roads, waterways, and utilities face in the decades ahead require smart planning and foresight across Florida. 2ND AMENDMENT
Investing in Liberty:
Unconditional support of our Second Amendment, the unborn, and the values that keep Floridians at the apex of personal freedom.

TAXES

Investing in Tax Fairness:
Reduce burdensome, punitive taxation to make Florida the most affordable state in the U.S. for families and small business entrepreneurs.

SENIORS
Seniors in Florida must be able to sleep well each night knowing we are addressing their needs and helping them enjoy the quality of life they deserve. Between keeping Florida both safe and affordable in their golden years to safeguarding access to critical medical services, we owe it to our parents and grandparents to watch out for their best interests at all times.

ACCOUNTABILITY
Investing in Responsibility:
Operate a lean, transparent state government that produces results for all stakeholders.